Join Empress Software at
The Next Generation Mobile Technologies Showcase 2008
Tokyo, Japan
April 17-18, 2008
Empress Software is joining wireless companies from countries from around the world such as: Australia, Canada, Finland, Ireland, South Korea, Israel, United States, United Kingdom and Taiwan, to show case its Embedded Database Technologies at a two-day wireless seminar and exhibition event. This event, ?The Next Generation Mobile Technologies Showcase 2008? will be held on April 17th and 18th, at the Canadian Embassy in Tokyo, Japan. The event is hosted by the Inter-Embassies Mobile Forum (IEMF) and the Mobile Computing Promotion Consortium (MCPC).
The objective of this event is to introduce overseas mobile companies to the Japanese wireless industry. This provides opportunities for key mobile players to penetrate one of the most difficult but most rewarding markets in the world. The showcase is expected to be attended by engineers and alliance business managers from the wireless industry in Japan, such as:
Mobile phone service carriers:
· NTT DoCoMo
· KDDI-au,
· Softbank

Handset manufacturers:
· Toshiba
· Fujitsu
· NEC
· Casio Hitachi

System integrators:
· Itochu Techno Science
· NTT Data
· etc

Empress Software will also be giving a presentation on April 17, 2008, from 13:00 to 13:20 :
"EMPRESS EMBEDDED - A High Speed and Low Resource Consumption Database for Embedded Devices"
Empress Embedded Database is a full-featured, high-performance database engine designed for embedded and real-time applications on Linux, Windows, UNIX, VxWorks and Real-Time operating systems. Empress is recognized around the world by its customers for its outstanding reliability, ability to maintain the integrity of their data and world-class support.
Empress is embedded in a wide spectrum of applications such as:
a. networking & telecom
b. control & automation
c. automotive
d. data acquisition & security
e. military & defense
For more information about Empress at "The Next Generation Mobile Technologies Showcase 2008", please write to info@empress.com.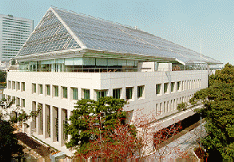 Embassy of Canada in Tokyo, Japan