Empress Embedded Database at
Technicalshow Yokohama 2011
February 2 - 4, 2011
Pacifico Yokohama

Empress Software Japan will exhibit at Technicalshow 2011 in Yokohama, Japan. Technicalshow, one of the world's largest industrial technology trade shows, will take place February 2 to 4 at the Pacifico Yokohama Conference Center.
Empress Software, a leading developer of advanced database management technologies for embedded systems, will host a technical seminar on February 4, 2011 at 2PM in the seminar room at Exhibition Hall B.
EMPRESS Embedded Database is a full-featured, high-performance database designed for embedded developers working with WinCE, VxWorks, MontaVista Linux, T-Engine, Android, eCos, iOS, Embedded Linux, Solaris, Linux, UNIX, Windows, and real-time operating systems. EMPRESS has been utilized successfully in diverse embedded fields including networking & telecom, control & automation, automotive, security, military & defense, data acquisition & instrumentation.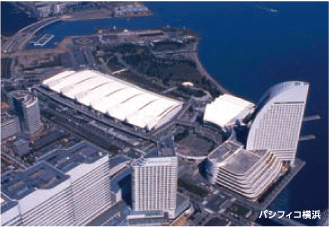 Pacifico Yokohama – host of Technicalshow Yokohama 2011