Empress Embedded Database Featured at
Embedded Technology 2013
November 20 - 22, 2013
Pacifico Yokohama
Empress Software was featured at the Embedded Technology Conference and Exhibition at the Pacifico Yokohama in Yokohama, Japan on November 20-22, 2013. With over 20,000 people in attendance, ET is one of the largest trade show and conferences around the world for embedded system designers and managers.
Empress Embedded Database solutions were showcased by multiple embedded systems development companies at ET:
ESOL Co.
Jakomu Ltd.
RYOYO ELECTRO Co., Ltd. at the Intel Booth and the Nippon Microsoft booth
Spansion Inc.
Empress presented its M2M Data Connector, a mobile to mobile data replication solution that connects data across devices, the cloud, and systems. M2M Data Collector solves the widespread problem of how to link data spread across devices, systems, equipment and applications. Intelligent industrial control systems with data sensors across factories easily replicate and collect data to a central location via the M2M Data Collector.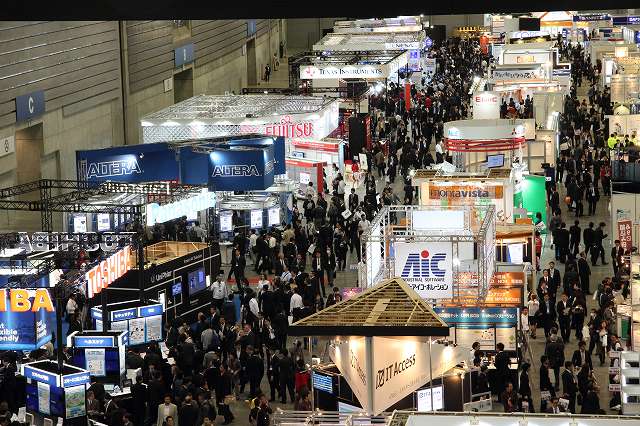 Embedded Technology (ET) highlights the latest embedded technologies and solutions which are essential to cutting-edge technologies including digital home electrical appliances, mobile terminals, car electronics, robots, and industrial machinery. These embedded system technologies are widely used in various fields of manufacturing both for consumers and in industrial use. Technologies which contribute to every industry's cutting-edge devices, such as information appliances, car electronics, control equipments, and robots. Organized by the Japan Embedded Systems Technology Association, software solutions at Embedded Technology will include Empress Embedded Database, RTOS, Device Drivers, Firmware/Middleware, and Security Technologies.